We also specialize in CoolSculpting these body parts:
| | | |
| --- | --- | --- |
| Thighs | Male chest fat | Hips |
| Back fat | Buttocks | Arms |
| Bra fat | Legs | Waist |
$550 per application
As low as $500 per application (in a package of 6)

FREE initial consultation
We use genuine CoolSculpting technology not imitation machines
How does CoolSculpting work?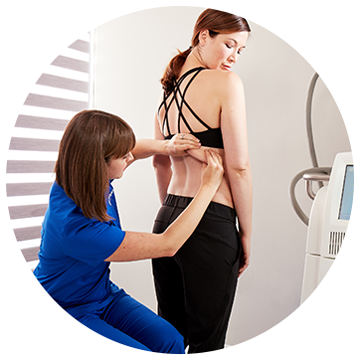 1. Many of us have stubborn fat despite diet and exercise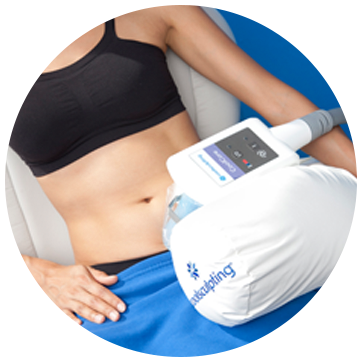 2. CoolSculpting applicators cool a targeted area of stubborn fat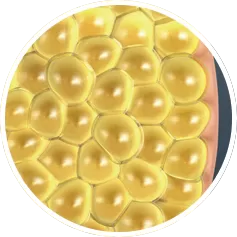 3. Fat tissue is sensitive to cool temperatures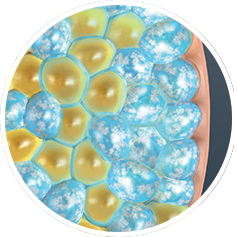 4. CoolSculpting technology uses controlled cooling to target and eliminate only these fat cells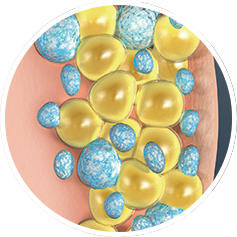 5. In the weeks to follow your body naturally removes cooled fat cells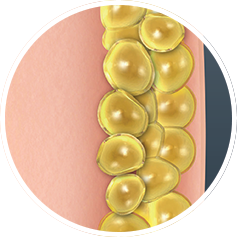 6. The results are long term as treated fat cells are gone
Coolsculpting Sydney Clinic Or Fat Freezing Procedures

Lose Belly Fat Naturally Without Surgery

Our Coolsculpting Sydney clinic provides the latest technology to help you reduce fat in stubborn areas that you may have been trying to lose weight from but without success. Coolsculpting is the world leading non-surgical fat removal procedure that uses fat freezing technology to eliminate fat from stubborn areas such as the stomach, love handles, chin and neck without surgery. It is the natural way to lose fat without surgery. At our La Luna Sydney cosmetic clinic, we offer the latest technology with fat freezing treatments at our Sydney coolsculpting clinic. Treatments such as coolsculpting love handles, thighs, chin and stomach coolsculpting are some of the most popular services we provide.
At La Luna we aim to give our clients the best CoolSculpting prices in Sydney whilst offering the highest quality and safety of the CoolSculpting brand. All our treatments are performed by qualified CoolSculpting specialists using the actual CoolSculpting brand rather than other generic fat freezing brands.
If you want to lose stubborn belly fat without surgery fat freezing can help achieve your fat loss goals. Fat freezing is the best way to get rid of stubborn fat without surgery or even lose lower stubborn belly fat naturally.

Fat freezing treatments cool down fat to a temperature that causes the fat cell to die and be eliminated from the body naturally. Once these fat cells are eliminated they are gone permanently.
It has been proven by scientific studies and there have been more than 6 million treatments performed worldwide. This procedure is the only FDA-approved procedure that uses controlled cooling to eliminate fat without surgery
Whether you want to remove fat from the hips, abdomen, double chin, thighs, arms, chest or other areas, This non surgical treatment can help shape you so look and feel great from every angle and La Luna are one of the best cosmetic clinics in Sydney for fat freezing treatments
How Does Coolscupting Get Rid of Stubborn Fat Without Surgery

?
An applicator with a vacuum draws stubborn fat into it.

The applicator then gently cools the fat to a safe temperature that does not impact on other tissues.

After being cooled 60 minutes the process begins! Over the next weeks to months the body will eliminate the fat cells naturally and safely from your body.
With no down time, fat freezing treatments are now the nonsurgical alternative to liposuction and is basically non surgical weight loss and non invasive making the best choice to lose belly fat without surgery.
What Areas Can Be Treated With Coolsculpting or Fat Freezing

?
Stomach Coolsculpting
Chin Coolsculpting
Love handles Coolsculpting
Neck Coolsculpting
Thigh Coolsculpting
Lower Abdomen Coolsculpting
Cellulite Coolsculpting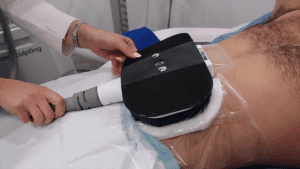 Check out some of our Coolsculpting treatment before and after shots. The results of the fat freezing treatments speak for themselves.
Bookings: 02 8096 1919
What Does It Feel Like? Does Coolsculpting hurt?
It is a non surgery way of removing stubborn fat so discomfort is minimal. Many patients choose to read, check their email or even nap during the procedure. You may feel some mild tugging or pulling of the fat from the vacuum and a cool sensation for the first 5-10 minutes after which the area tends to feel numb. This is quite normal with these fat freezing treatments.

Is There Any Downtime With Coolsculpting?
It is a non-surgical procedure, so return to activities is generally an easy process. Some patients return to work after the procedure.
How Long Before I See Coolsculpting Results?
Some patients can see results in 3-4 weeks. Generally, optimum results are seen after around 60-90 days but the speed of results may vary as with any medical procedure
How Long Do Coolsculpting Results Last?
On average there is a 25% reduction in fat from targeted areas. Once these fat cells are eliminated they are gone forever meaning very long-lasting results! Our La Luna cosmetic clinic can offer any range of cosmetic services that you would like carried out. Visit our specialist cosmetic centre in Sydney to see what we can do for you with your coolsculpting treatment. For natural look cosmetic treatments, La Luna is the best Sydney cosmetic clinic if you want to lose belly fat without surgery using the best fat freezing or coolsculpting treatments available. Give our coolsculpting Sydney centre a call today if you have questions. We would love to answer all your queries

Bookings: 02 8096 1919
 All patients were within +/- 5 lbs. of their original weight in their "After" photo. All results were carried out by certified CoolSculpting specialists with CoolSculpting technology. Individual results may vary. Consultation with our health care professionals must occur before treatments. Photos Courtesy of Suzanne Kilmer, Grant Stevens, Kathleen Welsh, Leyda E. Bowes, Daniel Behroozan, Nicholas Moncrieff, Jean Carruthers, Shannon Humphrey and Eric Bachelor.